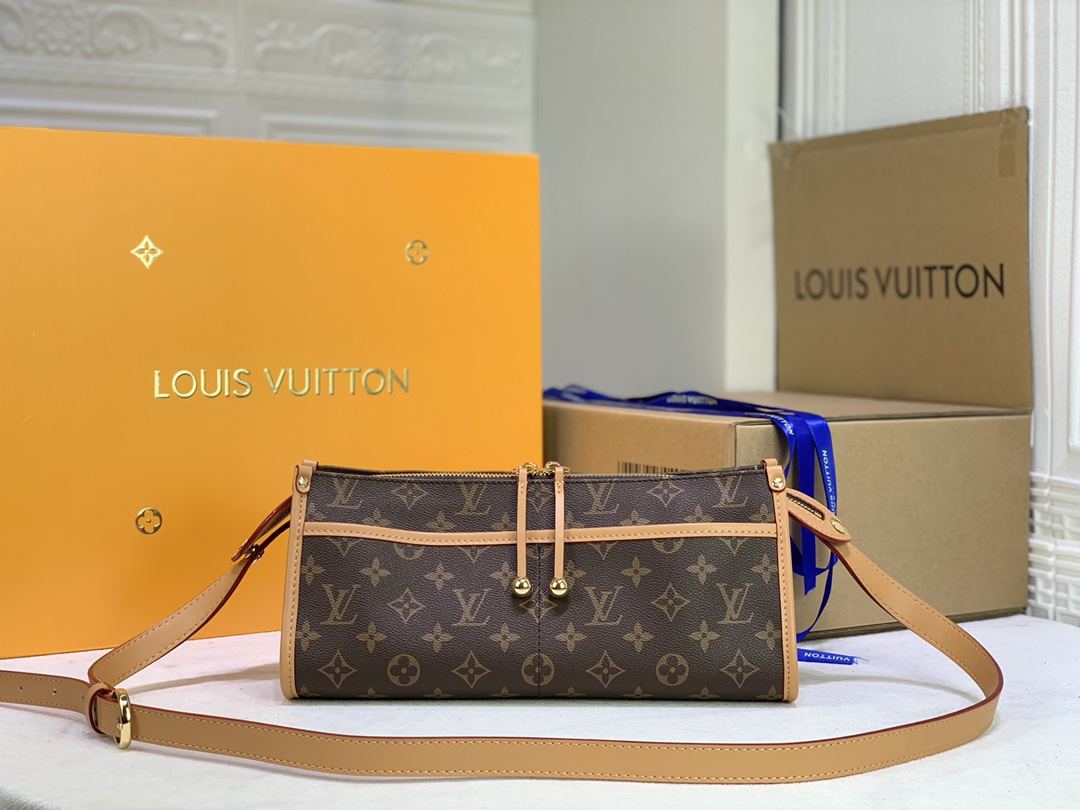 Monogram Popincourt Long Bag M40008
This lovely creation by Louis Vuitton is a modern version of the original Triangle Bag, once used to carry knitting needles and yarn. With its unique shape and details such as the petal-shaped leather tabs and golden orb hardware, it is truly one of those enduringly chic pieces that become better with age. This Popincourt Long Bag is a more rare style that features four outside pockets and a longer shoulder strap that can be worn over the shoulder or across the body.

Description
Popincourt Long Bag Detailed features
30 x 14 x 12 cm
(length x Height x Width)
Why we don't pack with gift box?
Because we prioritise 'duty free' and 'fast delivery, these 2 are the main concerns from customers.
A box would take large volumn and easy to attrack customs' attention. It might be stuck on customs for a long time and charge duty fee once customs officers open it.
So all medium/large bags(any side longer than 20cm) are packed with original dustbag, and some small pochette bags we may pack with original box randomly(not 100% with box). But for small wallets, all would be packed with gift box.
Bags come with Smell?
Leather bags usually have a little special smell when they are new.
It's normal and we recommend that you put your bags in a ventilated place for 3-5 days.